"follow The Revision Guide on facebook for the latest updates, and over on Instagram for visual notes etc."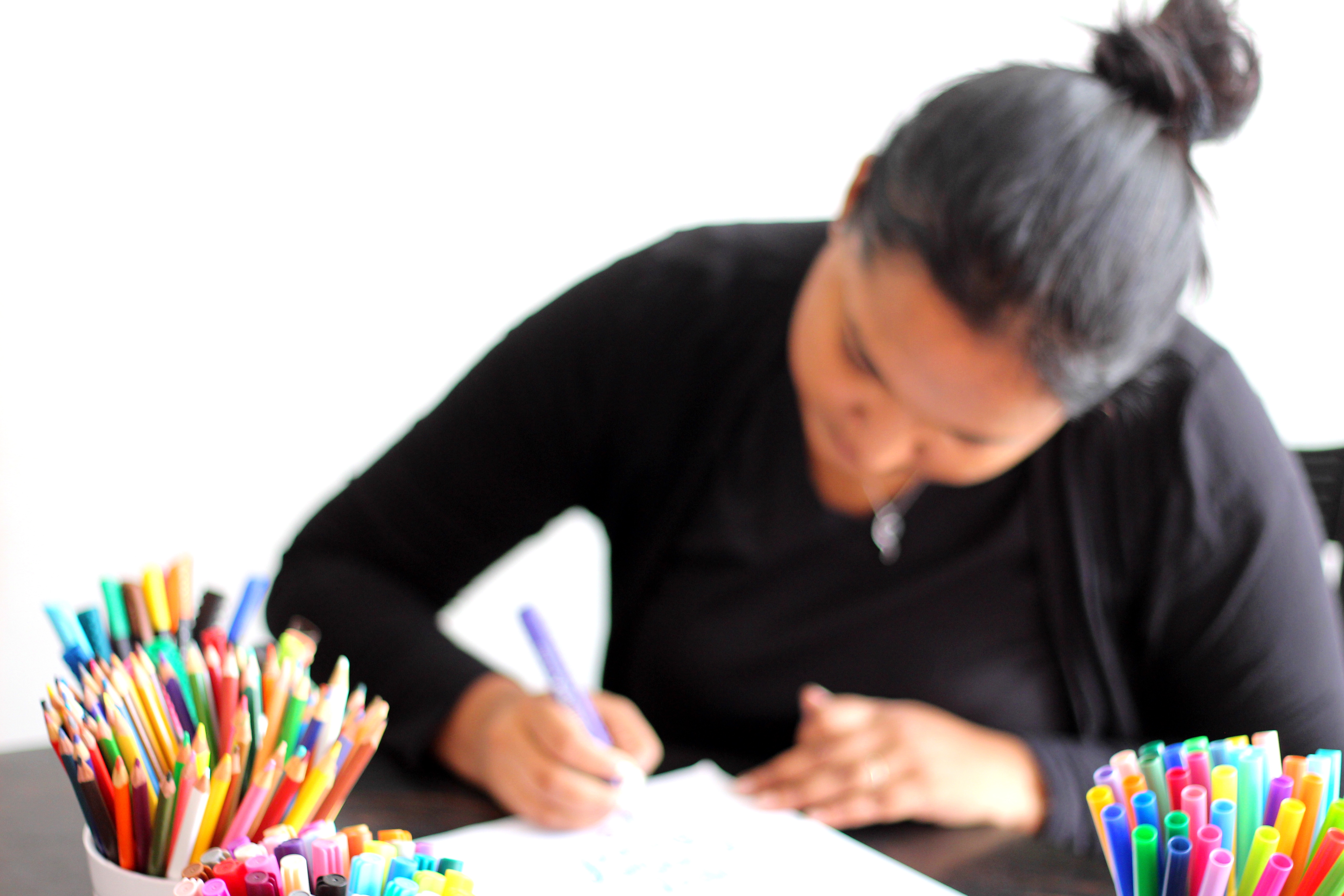 Hi!
I'm Apsi, the face behind TheRevisionGuide.com. This site started off in June, 2009, to keep all my lesson/ lecture notes organised and easily accessible by my students. Resource preparation, is one of my favourite parts about teaching. So, I wanted to share them with whoever would find it useful. Eight years on, I'm still (!) in the process of uploading all my notes, presentations, video and other useful resources (I'm not sure if I'll ever get them all up 🙁 ). It's a time consuming task, and since there's only me doing it, the uploads were taking a bit longer than I would've liked, and I didn't have much time to upload on here. Then, in 2012 I stopped teaching, and  my work on here stopped all together. But, this site was always something I really wanted to work on.
"Creativity is now as important in education as literacy" – Sir Ken Robinson
On the 29th of Feb, 2016, I made myself take the "leap" into doing something with "The Revision Guide", and started an Instagram account to share my love for visual note taking, in the hope of developing my skills, as I was to get back to teaching in a year or so. I truly believe in the importance of visual learning skills. The response over on Instagram was amazing, and I was so grateful for the platform I had to discuss all things about visual note taking. So, I'm bringing that on here, and this website is now going to take on more of visual note taking (check the visual notes tab), along with all the Business/ Economics notes etc. I hope you're excited about it as I am 🙂
Why "The Revision Guide"? 
The word 'revision' does mean 'to alter', but, I use it in the UK sense of the word – which is 'to review in preparation for an examination'. So the basic meaning of 'The Revision Guide' would be 'a guide to exam prep'. A 'guide', as in a person who shows the way, like a tour guide, than a book or document with information.  Clearly, I didn't think this name through and assumed everyone would understand it – but I keep being asked about it, so I HAD to add this lengthy explanation of the name. 🙂 😉 haha!
Copyright claim : This website is produced in my own time, and all the resources are made freely available to both students and teachers. I hope you respect my copyright claim if you wish to use any of my resources for classroom purposes.
Happy revising!
Apsi 🙂