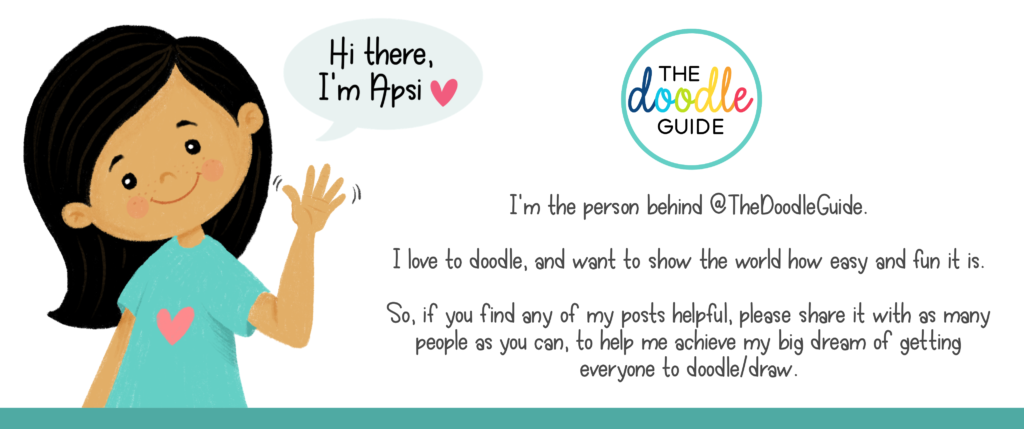 Hi!
Welcome to the Land of Doodles, created by me, Apsi! The magic door of the internet has just sent you here, to a place where your imagination can come to life. It doesn't matter how old you are, how much experience you have or where in the world you are. Here, you can learn to set your mind free, learn to find your own style of doodling and show the world that you are unique!
Check out my Instagram were you can pick up lots of inspiration for doodling ideas or my store where there are workbooks and how-to guides that you can use to build and improve your skills.
I'm sending a (mostly) weekly e-mail out, with free printable downloads, sneak peaks about what's in store for the future, tips and tricks that might help you with your doodling and journaling and a few other things that you might like to check out. Just click here, put in your e-mail address and you're good to go!
Always remember: Doodling is never wrong. You can never be bad at it and, no matter where you start from, there is only up!